1 Pound Black Coffee Sachet Bags With Valve
Product origin:
Xiamen,China
Supply capacity:
300000pcs per day
1 Pound Black Coffee Sachet Bags With Valve
Durable: Metallic foil provide durability and protects inner contents from UV and water vapor damage. Pack, transport and story without worry.
Multi-purpose: Our foil bags are suitable for ANY powdered or dry goods.
Heat Sealable: Prolong the shelf-life of your product by heat sealing after filling.
These 1 Pound Black Coffee Sachet Bags With Valve are one of the most popular due to the clean and natural look, they bring. There are many options to customize the bag and will surely fit all of your branding needs.
Featuring the strong waterproof and a unique valve, the black coffee bags with valve finds wide applications in the packaging industry to store and package coffee and other goods orderly.
Moreover, these coffee pouches are available in various sizes, colors, and features.
Gas Release Valve:

There's a small plastic one-way valve inside the black coffee bags with valve.If you put a cup of freshly roasted coffee in a completely sealed bag, the bag could inflate and even explode.
Because a cup of coffee will continue to release Carbon Dioxide (CO2) after it has finished roasting.The increasingly accumulated CO2 will create pressure.Under such circumstances, the valve not only lets those gasses escape, but also prevents oxygen from entering the 1 pound coffee bags.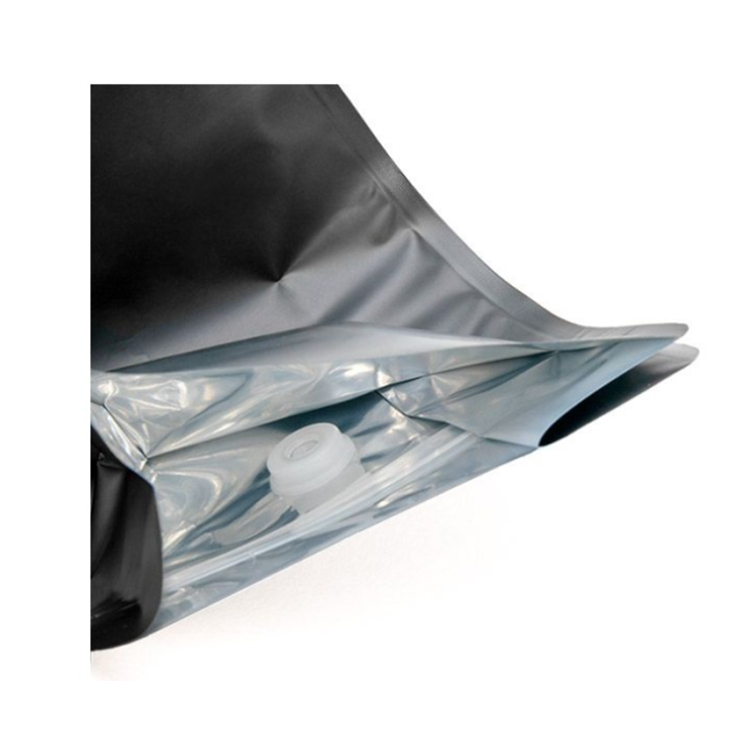 Tamper Evident Heat Seal:
The top of the resealable custom coffee sachet bag has a top-loading opening that can be heat sealed with a heat sealer. Once sealed, the top of the bag serves as a tamper-evident seal with tear notches. After tearing the top off, you will find the resealable zipper.